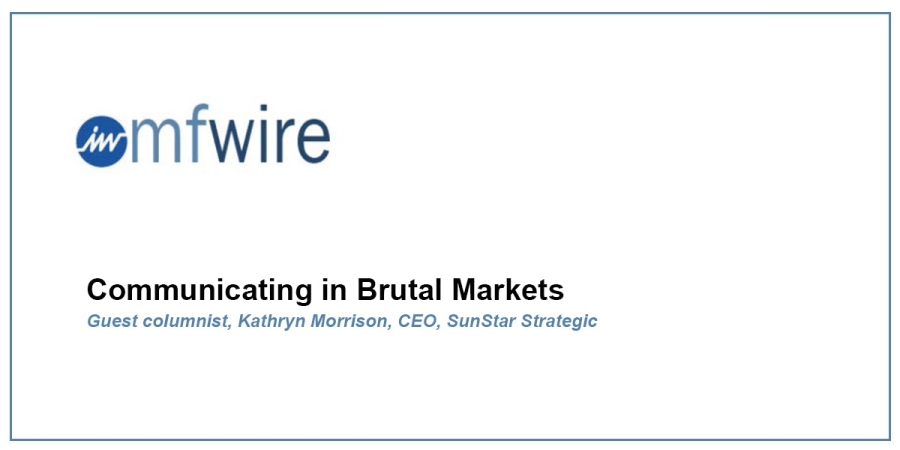 Kathryn Morrison, president and CEO of SunStar Strategic, authored an article featured on MF Wire.
Communicating In Brutal Markets
Given the brutal market with its breathtaking plunges, many investors are afraid. Fund managers have a responsibility to communicate with all their shareholders and help advisors explain to clients what's happening and what would be the next right step for them.
Reassurance is a Must
Advisors want help. There's an opportunity for asset managers to remind advisors about the quality of their portfolios, so they in turn can remind their clients why they are invested with those managers, and why those investments remain sound.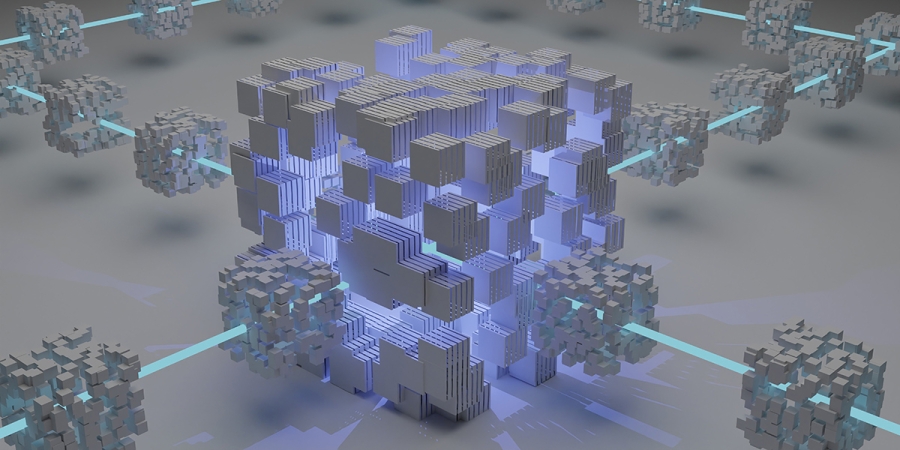 It seems you can't turn on a radio or TV these days without hearing about Cryptocurrency.
Although it's steadily gaining in popularity and becoming more mainstream, many remain leery. Morningstar recently posted an interview with Madeline Hume, Senior Researcher, author of Morningstar's first Cryptocurrency Landscape Report.
During the interview Madeline debunked some of the myths surrounding cryptocurrency.
Not sure if PR is right for you?
SunStar Strategic's EVP, Hibre Teklemariam, shares her best advice for effective PR.
PR Advice #1: Do it!
My first piece of advice about PR is to do it! Who has heard about you? Who knows that you have great products, who knows that you're better than the competition? And if no one's heard about you, none of these things are going to come out about your firm.
PR Advice #2: PR is a Sales Tool
Think of public relations as a sales tool. Just like a salesperson will pick up the phone and call many people, a public relations professional does the same thing, but much more effectively. With a media interview, you reach more people, and gain more credibility because you are then endorsed by a third party.
PR Advice #3: Leverage Your Media Coverage
You can extend the life of your PR campaign by posting it on your social media sites, such as LinkedIn, Twitter, Facebook, and more. Make sure that your prospects and clients are getting updates on all the media that you are doing.
Be sure to put it on your website because that is the first place that people come to learn about you. When visiting your site they will see that you've been quoted or have appeared on national media platforms. Seeing you in the media adds credibility and also shares a little bit about who you are.
The Future of PR is Now
We have moved to a digital platform, social media, blogs, podcasts. It's an exciting time, these advances have allowed us to reach more people. It's allowed us to be able to market to more people. There's less traveling. People are more engaged, and people are more willing to connect just because you can just turn on your laptop, turn on your phone, and you're connected.
To learn more about SunStar's Strategic Public Relations programs, give us a call at 703.299.8390.