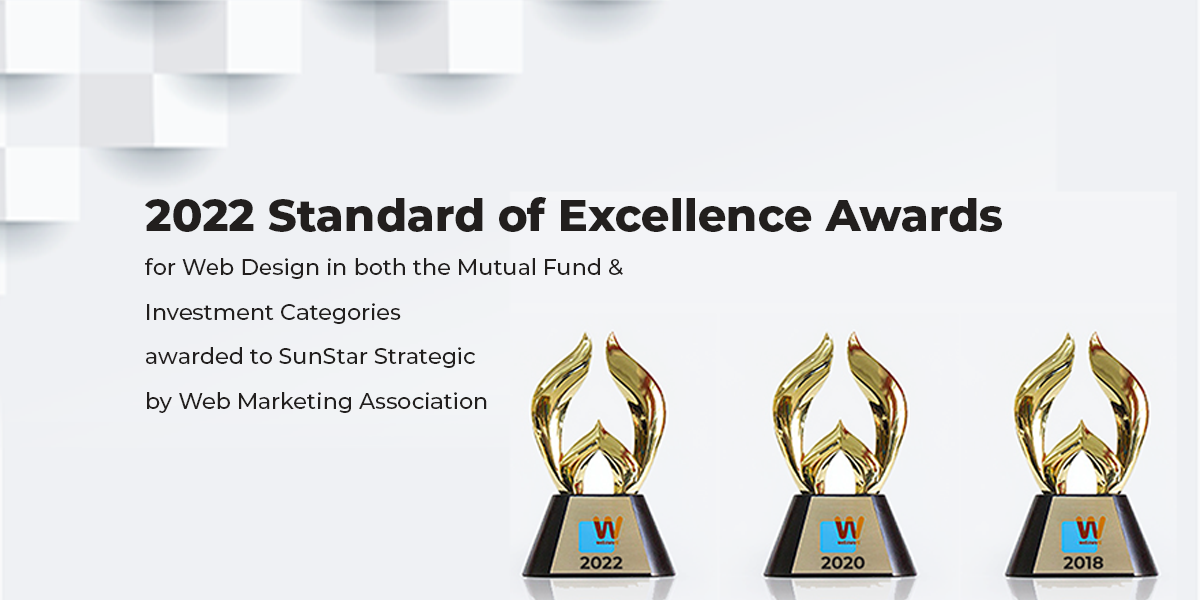 SunStar Wins Again for Mutual Fund Website Development
Alexandria, Virginia – September 8, 2022: The Web Marketing Association has presented SunStar Strategic with a 2022 Award for Excellence in Web Development in two categories, Investment and Mutual Fund.
The award recognizes SunStar's design, content, and programming of MSC Capital's website, www.mscapitalltd.com, in the standard of excellence level in both categories. The site showcases the OTG Latin America Fund, OTG Cayman Latin America Fund - a private fund, and separate accounts managed by the firm.
Launched in the first half of 2022, the website was one of hundreds of entries. William Rice, president of the Web Marketing Association, noted that WebAwards competitors include remarkable entries from around the world that show impressive creativity and functionality.
"We're excited to share this honor with SunStar," said Mauricio Alvarez, CEO of Bolivia-based MSC Capital. "We invest across Latin America, from Mexico to the southern borders of South America. We looked to SunStar to guide us in reaching investors and advisors in the U.S. and educating them about what we believe to be the extraordinary potential of the Region."
SunStar specializes in the financial industry, providing proactive public relations and marketing programs for asset managers, mutual funds, ETFs and private equity firms. In addition to this award, SunStar previously won a "Best Mutual Fund Award" for its development of a comprehensive asset management and mutual fund site for Mairs & Power, a St. Paul, MN based firm, www.mairsandpower.com, as well as an "Outstanding Achievement Award" in the PR category for its own site, www.sunstarstrategic.com.
"We are delighted to be recognized again for our talent and commitment to the financial industry," said Kathryn Morrison, CEO and president of SunStar. "We offer tremendous value to our clients. In addition to compelling content and design, we bring a comprehensive understanding of the industry and its complex compliance requirements. There are many talented designers out there, but finding a group like ours that not only designs, but can also lead the project, write, and edit the content is truly uncovering a hidden gem."
The site was designed, written and programmed by SunStar's creative services and marketing group, led by Marilyn Dale, vice president and director of creative and digital services.
"MSC's site showcases our capabilities in web design and development, but more importantly, gives MSC the professional presence it needs in the U.S.," Morrison said.
Comments by the judges included "Clean, easy to use, attractive visuals" and "This website delivers what it says well, a content heavy site to educate and explain the background and reasons someone should invest in Latin American fund opportunities and why the MSC Capital group is the right place to consider for investment of funds in LATAM. Overall, the site hits on the expectation for the industry and understanding of the philosophy of MSC."
"Our focus is on getting the message right," said Dale. "We start with in-depth work with our clients on their story and approach to investing. That's the true real hallmark of our success. We appreciate this incredible recognition of our capabilities."
About the Web Award
Winners are selected by the Web Marketing Association from websites across the globe that were launched for at least part of calendar year 2021 or early 2022. Sites are judged on design, innovation, content, technology, interactivity, copywriting and ease of use/navigation by a panel of independent Internet experts.
About SunStar Strategic
SunStar Strategic provides strategic public relations and inspired marketing communication programs that help its clients attract, maintain, and grow assets. SunStar Strategic focuses first on developing the unique messages that differentiate a firm in a crowded market. The company works closely with its clients to ensure they get the attention and recognition they deserve. SunStar's robust PR practice spans more than two decades. Core services include public relations and comprehensive digital and print marketing services from strategy through design and execution.
SunStar Strategic has offices in Washington DC, New York, Chicago, and Austin.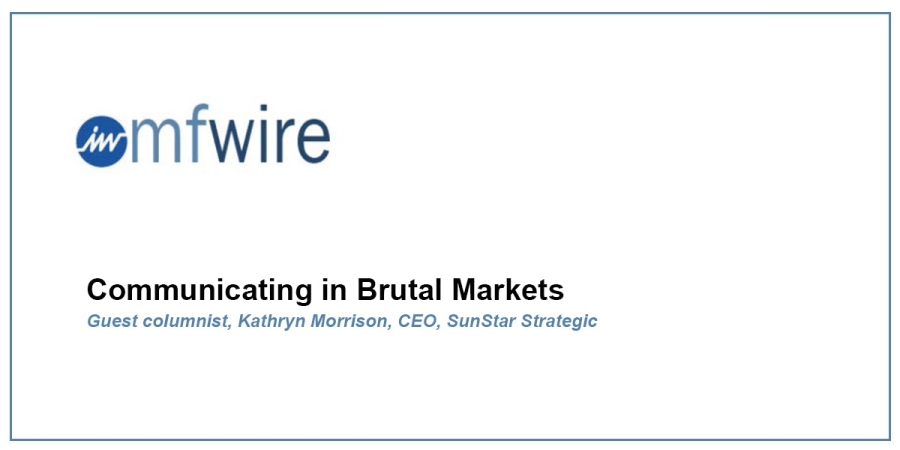 Kathryn Morrison, president and CEO of SunStar Strategic, authored an article featured on MF Wire.
Communicating In Brutal Markets
Given the brutal market with its breathtaking plunges, many investors are afraid. Fund managers have a responsibility to communicate with all their shareholders and help advisors explain to clients what's happening and what would be the next right step for them.
Reassurance is a Must
Advisors want help. There's an opportunity for asset managers to remind advisors about the quality of their portfolios, so they in turn can remind their clients why they are invested with those managers, and why those investments remain sound.
Alexandria, Virginia – March 24, 2022: SunStar Strategic is pleased to announce it has promoted Hibre Teklemariam, a partner in the firm, to executive vice president.