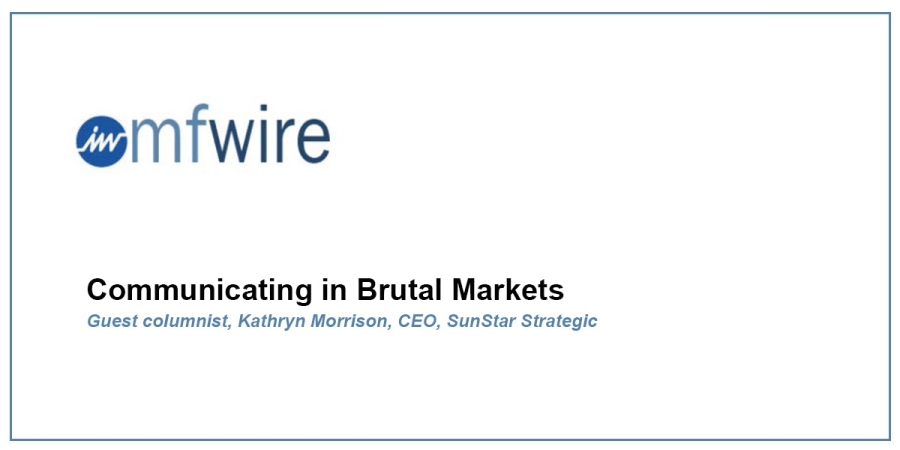 Kathryn Morrison, president and CEO of SunStar Strategic, authored an article featured on MF Wire.
Communicating In Brutal Markets
Given the brutal market with its breathtaking plunges, many investors are afraid. Fund managers have a responsibility to communicate with all their shareholders and help advisors explain to clients what's happening and what would be the next right step for them.
Reassurance is a Must
Advisors want help. There's an opportunity for asset managers to remind advisors about the quality of their portfolios, so they in turn can remind their clients why they are invested with those managers, and why those investments remain sound.
Alexandria, Virginia – March 24, 2022: SunStar Strategic is pleased to announce it has promoted Hibre Teklemariam, a partner in the firm, to executive vice president.
Alexandria, Virginia – November 1, 2019: SunStar Strategic, a leading financial public relations and marketing firm, announced the launch of a new website and accompanying collateral for Mairs & Power, Inc., an SEC-registered investment advisory firm in St. Paul, MN. www.mairsandpower.com. The site is the culmination of a nearly year-long branding initiative that began earlier this year.