Case Study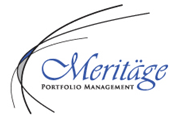 Meritage Portfolio Management: From Fund Launch to Feature Coverage
Introduction
Meritage Portfolio Management was founded in 1991 to provide separate account management of equity and balanced portfolios for institutions and private clients. In late 2013 Meritage launched mutual funds based on its three equity strategies: Value, Growth and Yield-Focus.
Case Study
Villere Balanced Fund:
From Back Burner to Rolling Boil
Introduction
Villere Balanced Fund (VILLX) is a century-old fund with a small-mid cap focus. Based in New Orleans, the firm has been run continuously by four generations of the Villere family since 1911. Villere introduced the first independent mutual fund in New Orleans in 1999 and launched an equity fund in 2013.
Case Study

Target Rock Advisors: Crystallizing Messages for Socially Responsible Investing
Introduction
Target Rock Advisors, founded in 2011, bridges the gap between the growing importance of sustainable business practices in the energy and utility industry and the relative lack of informed, industry-specific benchmarking and analytics. They provide deep utility sector sustainability benchmarks and market indexes to guide investors in making more informed decisions within the energy and utility industries.