For the first time since the Senators in 1933, a Washington team has clinched the National League pennant!
The Nationals swept the St. Louis Cardinals Tuesday night winning 7-4.
Next stop? The World Series!
After 86 years, and losing two franchises, Washington will again host a World Series. The 2019 World Series will feature the Nationals against either the New York Yankees or Houston Astros (currently leading 2-1).
The Nationals have earned a reputation as a fun and quirky team that despite some "silliness" has proved they are quite serious about their game.
Tune into a game and prepare to see the stadium erupt to the song "Baby Shark." You'll see fans in shark costumes and with shark accessories thanks to newcomer Gerardo Parra. He joined the Nationals this season and his first game using "Baby Shark" as his walk-up song was a great one -so the song has stayed and the fans love it.
Parra can also be credited with the team and fans wearing colorful sunglasses. He put on a pair of wacky sunglasses when the team was down against Detroit early in the season. They turned it around and won the game - and, as often happens in sports, the sunglasses became a thing. Watchers will now see fans and players alike wearing colorful sunglasses.
The team has also become known for dugout antics - take a look at their best-ranked dugout dance parties.
Ready to tune in to watch the series? You can find details on the schedule here.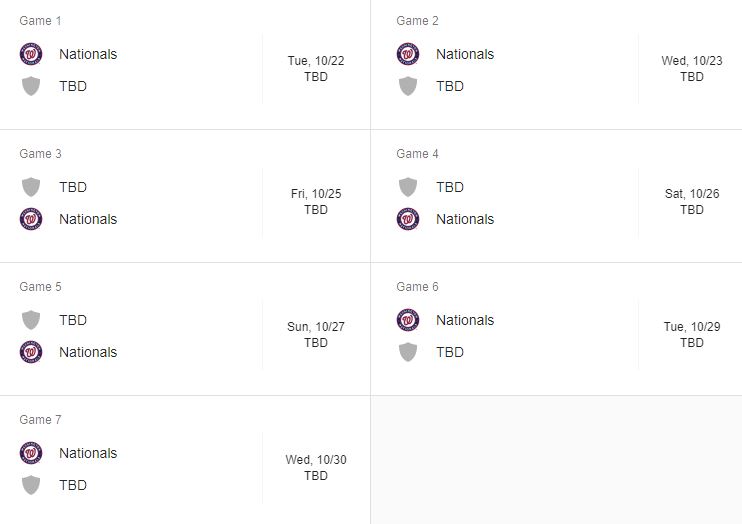 Play ball!