If you're working or connecting with others remotely it's highly probable you're using Zoom.
We use Zoom every day for our virtual staff meeting and we love it. It helps co-workers stay connected and up to date.
Bluesyemre shared 10 ways you can maintain control of your meeting and also keep those pesky hackers away.
10 Ways to Secure Zoom
Use a unique ID for large or public calls
Require a meeting password
Create a waiting room*
Screen sharing should be reserved for the host
Create an invite-only meeting
Once the meeting starts – lock it
Troublemakers? Remove them or put them on hold
Misbehaving for the camera? Disable the participant's camera
Keep chats to text only
Disable the private chat function
They've provided great tips you can find in more detail here.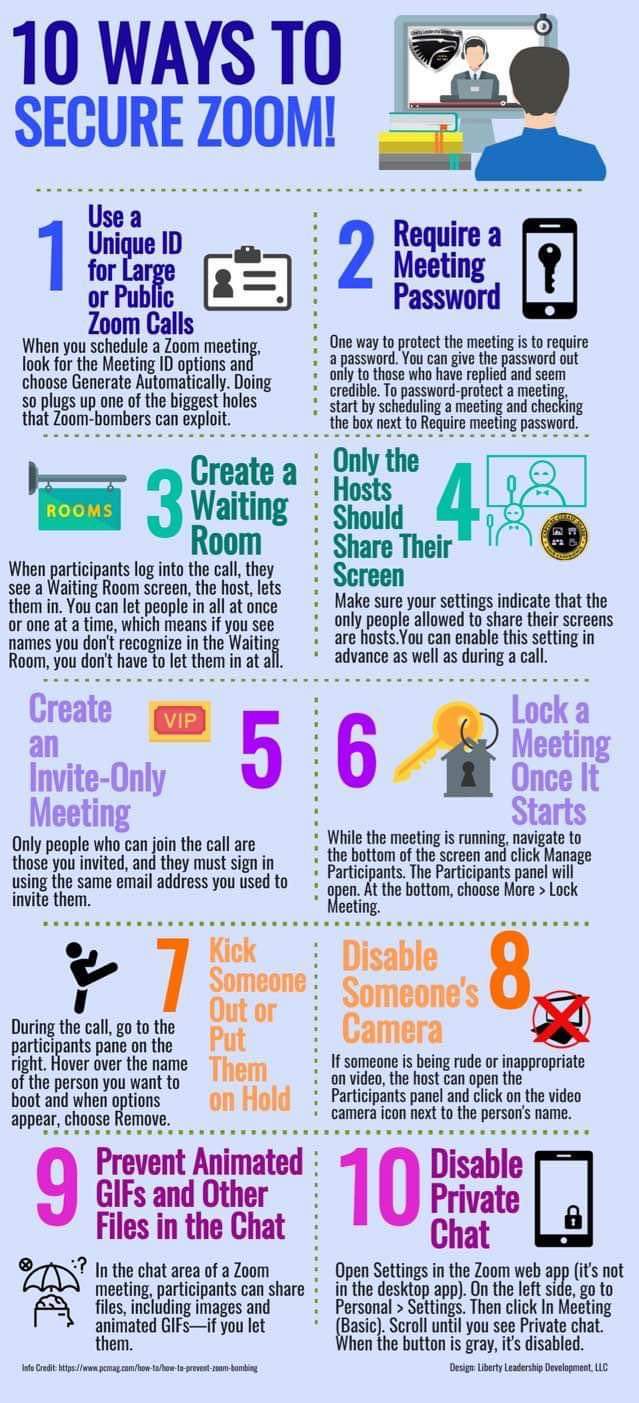 Zoom Waiting Room
As of 4/10, Zoom is automatically enabling the waiting room and passwords for meetings. You can read more about that new addition here.
Keeping Credentials Secure
In a recent article, Mashable shared concerns that hackers may be able to access Windows login credentials. You can find more about it here. You may want to check with your IT department and take steps to make sure your information is secure.