Morningstar reported estimated U.S.mutual fund and exchange-traded fund asset flows for February 2016.
Taxable-bond funds led inflows by category group for the first time since October 2015, driven by inflows of $12.9 billion to passive taxable-bond offerings.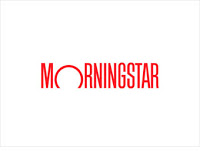 While U.S. equity funds sustained outflows again in February, the month's redemptions of $4.5 billion were much smaller than January's $14.8 billion. International equity, the category-group leader for many months, saw smaller but still-positive flows in February, mostly to actively managed funds. Commodities funds experienced a stronger February than January, with gold driving most of their $6.3 billion inflow.
As of the end of February, flows by category group were distributed quite differently than they were 12 months ago, when international-equity funds received the majority of inflows. After the first two months of 2016, flows were almost evenly distributed among category groups—some positive and some negative—but no category has clearly dominated.