One of the most pressing issues for smaller asset managers today is getting onto platforms. They want to know how to do it and wonder why is it so difficult?
John Randall, Director of Operations and Distribution for Investment Company Institute (ICI), addressed these questions and more in his presentation, Maximizing Trends in Platform Distribution, at SunStar's Virtual Conference, Strategies to Engage Advisors & Attract Assets.
"Entering into a platform relationship is no longer just getting to the club and getting behind the velvet rope.
This is about a relationship and it needs to be a two-way street."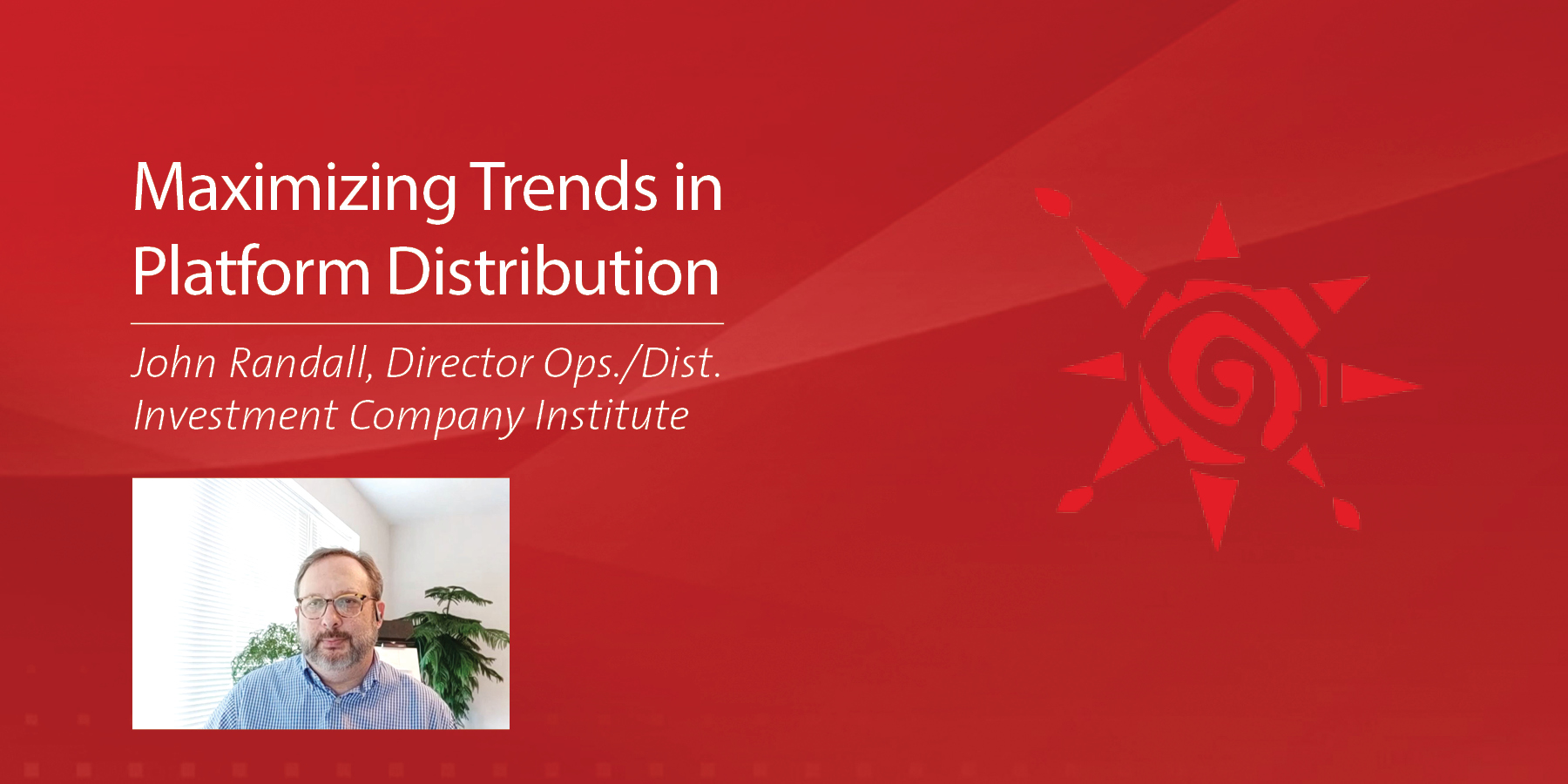 John discussed the interconnectedness between the operations of the fund and of the platform and the distribution strategy. Whether the strategy is sales and marketing or other factors, it is all coming together and affecting each other in ways as never before.
Some of the most common questions heard at ICI from smaller fund managers are:
How do we get on a platform?
Why is it so hard to get on a platform?
What's driving this rationalization that keeps happening?
Why can't they just let us on the platform?
Pandemic aside, there are drivers and trends that are affecting why platforms are behaving the way they are and why the gatekeepers are behaving the way they are. These drivers are also impacting why it is becoming more difficult to get on a platform, and in some cases why it is difficult to maintain a position on a platform.
According to their recent household survey, the ICI reports 77% of investors' households owned mutual funds outside of their employer plan – excluding those who went through their 401k plan. This suggests ¾ of of the marketplace for basic households are using an investment professional and generally accessing the funds from an intermediary market.
These numbers suggest it needs to be an important part of a fund's strategy. John discussed five trends or drivers he sees in his role at ICI that are coming into play:
Regulation
Technology
Rationalization
Data having value
Operational ease
Want to learn more? You can find the recording, transcript, and slides here.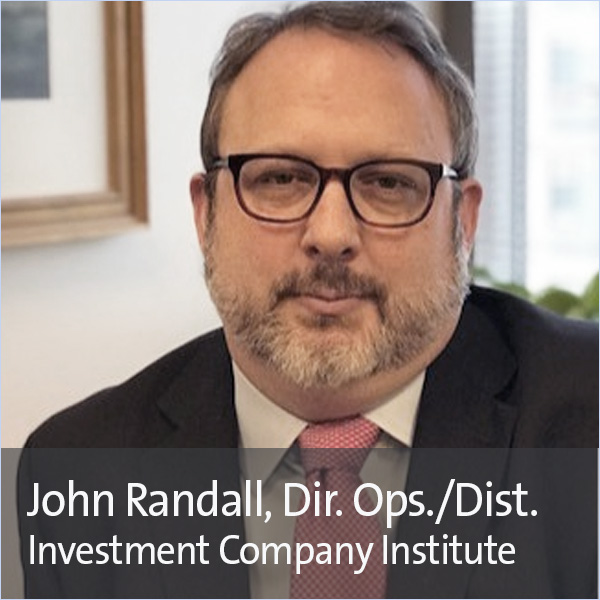 Randall, John
Director, Operations & Distribution
Investment Company Institute
John Randall is the Director of Operations and Distribution of the Investment Company Institute (ICI). Mr. Randall joined ICI in 2016 with a focus on the bank/trust and retirement channels and is responsible for facilitating initiatives with industry stakeholders and collaborating with stakeholders to pursue and achieve related regulatory, legislative, and public policy goals. Additionally, Mr. Randall has responsibility for the small funds and series trust advisory committees. Mr. Randall has 25 years of experience in the financial services industry, including extensive knowledge of the retirement channel, back office operations and compliance. Prior to joining ICI, Mr. Randall served as Senior Vice President of Securities Operations for Reliance Trust and FIS company. Mr. Randall graduated from Suffolk University with a BA degree in communications.