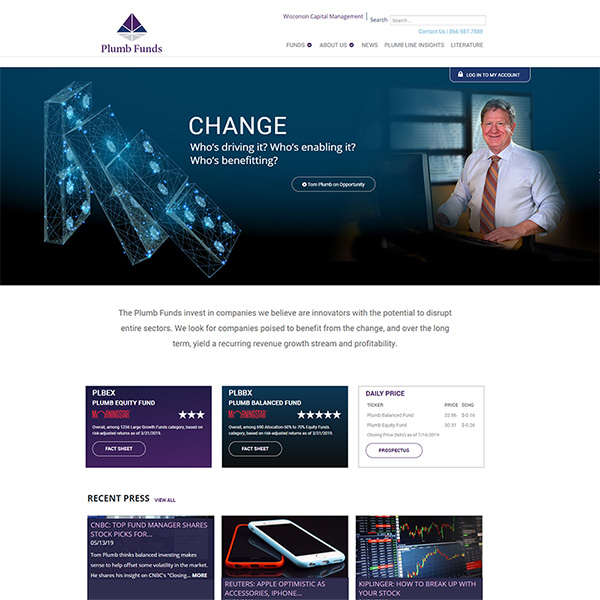 Plumb Funds
SunStar Strategic began with a Messaging Workshop with Tom Plumb, resulting in this website, along with the videos housed within and other marketing collateral. Plumb has also entered into a robust PR program.
For the site, SunStar authored content, designed and programmed the site and provides ongoing hosting and support.
"When we decided to develop a business plan to grow the Plumb Funds, we wanted to find a strategic partner that would understand the limitations we had, develop a plan to overcome them and build on our competitive strengths. SunStar Strategic was the right partner for us.
We had some no-nonsense media training, looked at our web site and the image we were projecting, developed interesting points to help media want to talk to us and to build our exposure.
Many things have to work together, but we have almost tripled the size of the Funds in the first eighteen months of working together and are actively building and implementing the next stage of our plan."