On December 7, 2016, Hennessy Funds hosted its 9th annual Market Outlook and Hennessy Cornerstone Mid Cap 30 Fund rebalance luncheon for the media.
SunStar Strategic's Melissa Murphy kicked the event off with an overview of the firm before introducing CIO, Neil Hennessy.
Hennessy presented his 2017 outlook and views on Japan.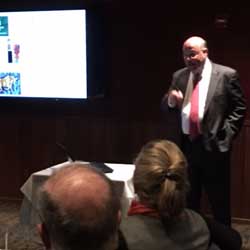 Portfolio manager, Brian Peery, discussed the investment process and rebalanced portfolio of the Hennessy Cornerstone Mid Cap 30 Fund.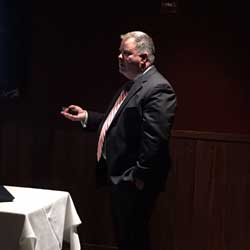 Thirty-five reporters with an array of business and financial publications attended the event including Barron's, The Wall Street Journal, Associated Press, Reuters, Bloomberg News, MarketWatch, CNNMoney, USA Today, TheStreet and more.
Interested in hosting a media event of your own? We've put together numerous successful events for our clients. Give us a call at 703-299-8390or send us an This email address is being protected from spambots. You need JavaScript enabled to view it. and let us help you.