Many are feeling lost or out of sorts as the world seems to have turned topsy turvy. Some are experiencing feelings that are hard to pinpoint.
The folks at the Harvard Business Review shared an interesting perspective in "That Discomfort You're Feeling Is Grief."
Not only are people likely feeling grief, but it turns out there are many different kinds of grief.
It's an interesting perspective that may provide insight as we all go through this unchartered territory together.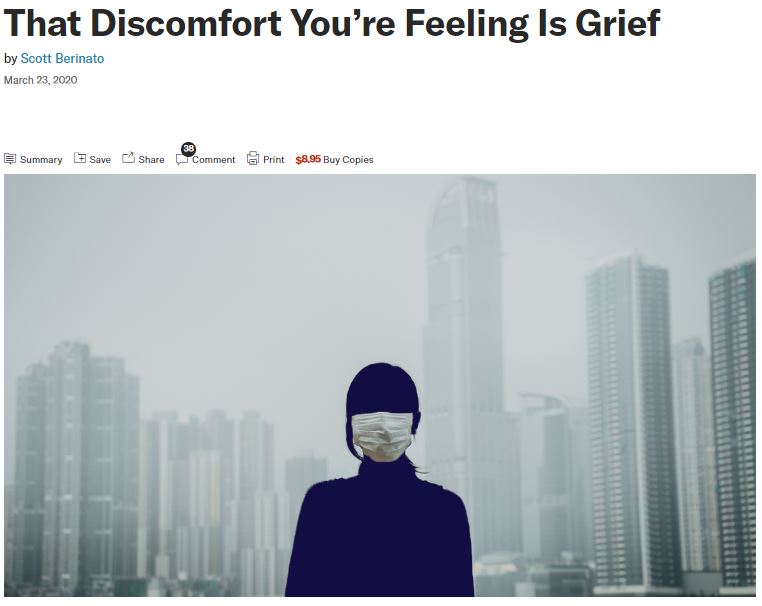 credit: Harvard Business Review