Ben is a big believer that what you do when you get home from work shows what type of impact you'd like to have on the world. "Whether that's being a great family man, spending time in the gym, or running your side hustle, the hours between work and bed can tell you a lot about a person". He spends his free time working on his personal blog.

Ben began his blog to document his journey this year as he navigated the job market, graduated college, and learned how to tackle being a young professional. By documenting the steps he took on his journey, Ben believed he would be able to share the wisdom he'd gained and help others avoid making similar mistakes.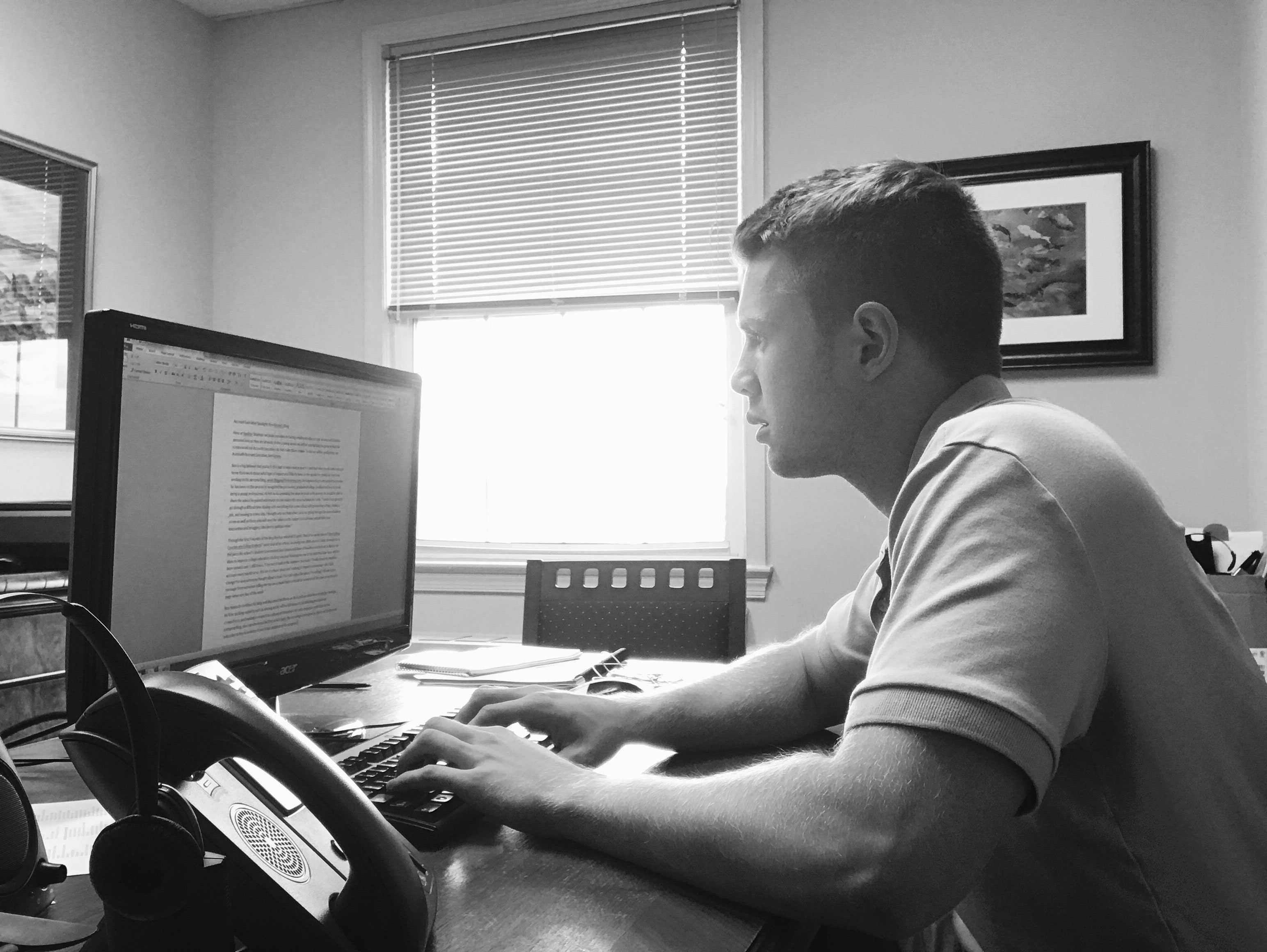 "I knew I would be going through a difficult time dealing with graduating college, finding a job, and moving to a new city. I thought why not help others who are going through the same situation as me as well as those who will go through it in the future. A lot of times people hide their insecurities and struggles, I decided to publicize mine."


Ben has released 23 posts during the 7 months since the blog launched. One of his earlier pieces "How College Courses are Failing Students" went viral at his school, receiving over 3000 views in 2 days. The popularity of the post even made it to Virginia Tech's Student Government Association and Dean of Business who reached out to discuss his ideas about college education. His blog was also featured in a video on a YouTube channel which has been viewed over 5,000 times. "Of course it's great to see a post doing well but I try not to look at the numbers too much, I'll only check my Google Analytics account to see where my traffic is coming from. For me the goal has always been to help people. When someone texts me that my post made them re-think an area of their life or that they took a piece of advice I mentioned, that's when I get inspired, not when I reach an arbitrary page view number".
Ben hopes to continue his blog and document his life as an Account Executive at SunStar Strategic. He'll be tackling subjects such as staying active with a full-time job, establishing professional connections, and making an impact as a young professional. He's also begun to contribute to the company blog, you can check out his first article here. He encourages everyone to check out his blog and subscribe to the newsletter if you'd like updates on his progress.
See Ben's full bio here.