SunStar Strategic's 2019 Mutual Fund Conference, Thriving in an ever-changing industry, is designed for small- and medium-sized firms that have good funds they want to grow.
The conference is right around the corner and there are only a few spots left! Join us April 29 & 30 in Washington D.C.
The agenda is packed with industry experts covering critical issues for fund companies. There are also plentiful opportunities for networking with your peers.
How valuable is your mutual fund?
How much will it cost you to acquire another manager's fund? M&A experts will discuss trends and current valutions. Panelists will address questions like:

• What's driving M&A activity?
• What factors might impede an M&A transaction?
• What does today's buyer landscape look like?
• How big and how much energy is in the market today?
• Should you sell a piece, sell it all, subadvise?

How can you grow assets?
Growing assets isn't easy in this competitive environment. Our mutual fund case study panelists tackle the many challenges you face.
Panelists are from firms who are among the fastest growing in their size group. You'll hear from a firm that's essentially a one-man band through one that has a team of wholesalers. Learn from those who have succeeded!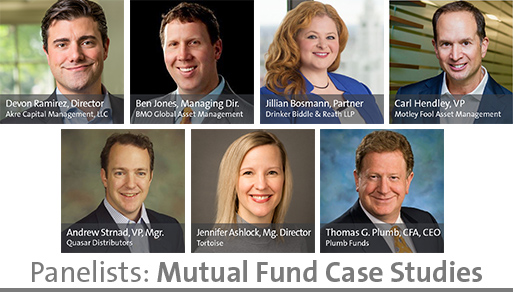 Struggling to reach advisors?
Concerned you're not reaching the right individuals or producing the desired results?
Learn to maximize the tools and technologies of a Data Ecosystem to attract advisors and convert them to producing clients:
• David Finkelstein, Vivaldi Asset Management
• Matt Franey, Celera Systems
Find out how financial companies are successfully incorporating Digital Marketing Strategies:
• Shane Ryan, Hubspot
• Brian Tietje, LinkedIn
Get the scoop on what Financial Journalists want to hear from you:
• Jennifer Schonberger, Fox Business Network
• John Waggoner, Kiplinger's Personal Finance.



Reaching advisors is just one of the many critical issues fund companies face today - the SunStar Conference will cover all this and much more.
This is one conference you should not miss! Grab one of the few remaining spots today!